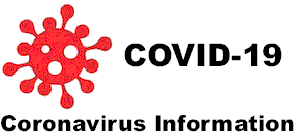 12 April 2021.
We are now open again and as before you will be asked to wait outside.
We are still operating a Click and Collect service or if you prefer you can give us a ring and can pay when you collect the goods. These would be our preferred method for sales as it has proved very efficient during lockdown and stops large queues gathering outside.
The premises will remained closed on Saturdays until the Coronavirus is under control.
This means we will not be able to take orders by telephone or answer technical enquiries on Saturdays.
Our online shopping site is operating as normal. Goods are despatched as normal Monday to Friday.
CLICK & COLLECT

We have a click and collect option available on our website. Please use a Credit or Debit card for payment (Not PayPal Express).

No backorders - We will only charge for goods that are in stock. You will be notified of any out of stock items and they will be removed from your order - Good will be held for 5 days.
Please wait for your emailed INVOICE before coming to collect your order. Please bring identification with you. (Copy of Order)

Revised Opening Hours.
Monday - Friday............... 08.30 - 16.00
Saturday................................ Closed
Sunday.................................. Closed
Please bookmark this page for regular news updates.